PRIMER TRIMESTRE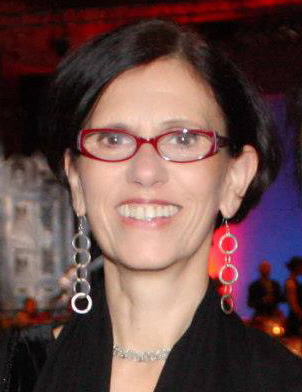 Pia Russo, worked as Guest Ballet Mistress for the most important Italian Companies, following a distinguished and unconventional career as Soloist Dancer and co-founder of one the most successful private company in Italy. Her experience as teacher has given her a special insight into the needs of young dancers, and her background of Italian artistry, Russian classical ballet, and contemporary American dance adds a unique flavour to her teaching.
She initially worked with the Così-Stefanescu Ballet Company performing in classical ballet repertory including Don Quixote, Coppelia, Raymonda among others. In 1986 she established the Fabula Saltica Company where she has also featured in works by Gheorghe Iancu, Robert North, Robert Cohan and many other masters. In 1996, after two years of teaching practice, she graduated in Ballet Pedagogy as Teacher of Classical-Academic Dance at Teatro alla Scala in Milan. Her thesis topic was "Space, time and dance: preadolescence, pedagogic considerations." From 1996 to 2002, she directed Professional Dancers' Workshops financed by Region of Veneto, overseeing the audition process, company repertoire, and teaching ballet technique.
Some of her best students started their careers with Fabula Saltica and later joined some of the most important Italian companies: Teatro San Carlo in Naples, Teatro Massimo in Palermo, Teatro alla Scala in Milan and Teatro dell'Opera in Rome. Since 2003 she has been working as Guest Ballet Mistress at the Fondazione Arena di Verona, Balletto del Sud in Lecce, Teatro dell'Opera in Rome, Balletto di Roma, Teatro Massimo in Palermo and Balletto di Milano. In 2012 Tulsa Ballet Artistic Director Marcello Angelini offered her the TBCDE school Principal position for implementing the entire school curriculum. in June 2016 she left Tulsa Ballet to be back to Europe.